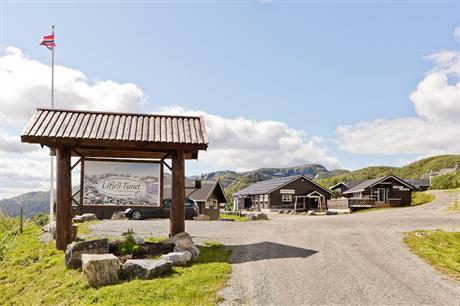 Cabins at Lifjell, Bø in Telemark , © Lifjell-Tunet
Lifjell-Tunet cabin rental is located in beautiful surroundings at 800 meters above sea level. Marked paths for skiing and hiking just outside the door.
The cabin rental consists of 50 well equipped cabins of 59m2 and 68m2, inculsive terrace (4- and 6 beds) 2 and 3 bedrooms, bathroom with shower, wc. Fully equiped kitchen, dining table, livingroom and cable tv.
Attractions in the area:
- Bø Sommarland waterpark
- Høyt & Lavt climbing and activity park
- The Telemark Canal
- Norsjø Cable park for wakeboarding and water-skiing
- Bø Museum
- Heddal Stave Church
15 minutes to Bø town center by car.